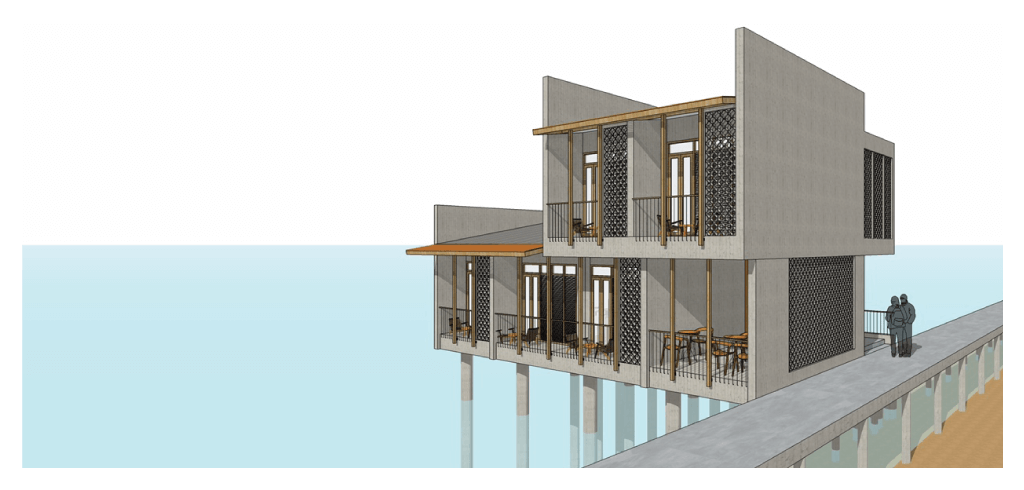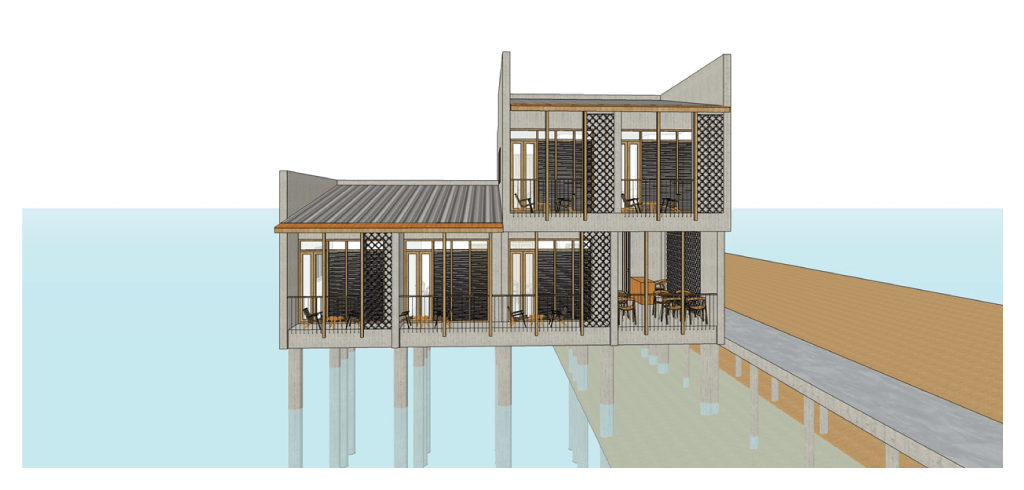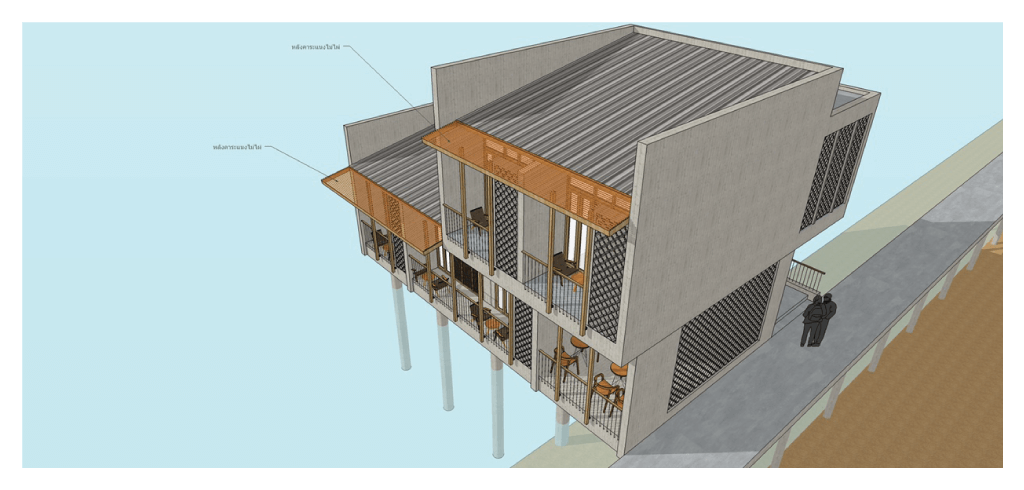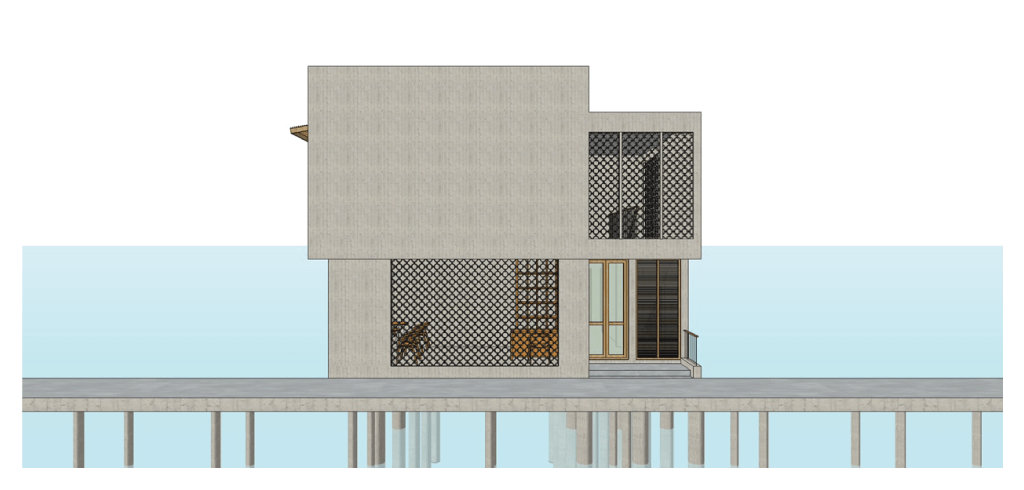 All about the house
          This whole house was previously built with wood. It was over 30 years old and was run down as time went by. Pi Jai, the owner, had a thought of fixing and making it livable. Khun Chardkajorn Lerdsawat, the architect, gave an idea to turn it into a vacation home for people to stay. Pi Jai agreed, and assigned it all to be our duties.
          The house design was inspired by many things we liked and the desire to use as much as possible of the wood from the old house. Building of rooms was a kind of wasteful task. We tried and minimized producing trash by avoiding the use of disposable packagings. We built double walls to reduce the heat from outside, form ventilation duct to let fresh air flow in the house. The main purpose was to save electricity.
          If you open up accordion doors, what you'll experience is the refreshing sea breeze, beautiful scenery, and the most important thing we mean for you, the comfort of relaxation. We carefully choose the mattresses, the pillows and soft-touch fabric.
We have a cloth bag avilable in the room for you to use in place of plastic bags during the stay at Happy Home Koh Sichang. Thank you for saving the world along with us.
        If you have any suggestions about our survice, please feel free to send it to our fan page: Happy Home Koh Sichang. Thank you.